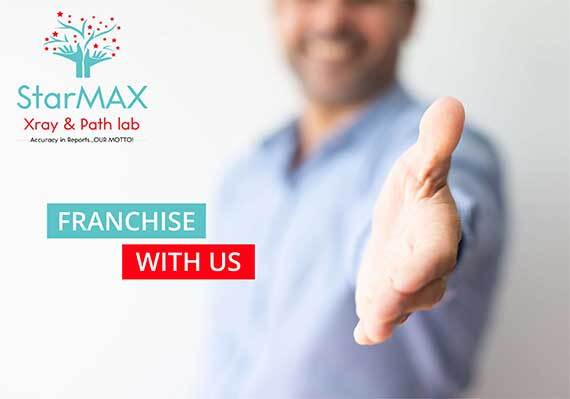 About Us:
Become StarMax Franchisee - Start a recession-proof Health care business with us, We will help you establish a business with safe investments, Good returns, and Zero credit to customers.
StarMax, invites you to become part of our network Over 11 years of the experience and widest test menu of 3500 tests, we have more than 96000 smiling customers in Delhi. Here is an opportunity to establish a future savvy business.
USP's of StarMax:
Helps in establishing a business from scratch, we help you from A to Z of this business, from taking licenses from all relevant local authorities to setup the center, from Hardware to software, help you in procuring equipment, Finding, Hiring and training of your staff before you are ready to go.
Supports in finalizing a location, helping you in getting interiors done, and we will also train you for all the Questions which the customers ask.
We also help you in expanding and growing your Business locally by helping you with Marketing both offline and Online, by helping you arrange Camps, Pamphlets distributions and also on Facebook and Instagram pages.
Franchise Facts:
Types of franchisee:
Blood Collection center

Required space 300 sq feet to 500 sq feet on ground floor
Required Investments 3-5 lakhs
Number of employees 2-3
Expected returns Rs 25000 – Rs75000

Path lab with Basic Radiology

Required space 500 sq feet to 150 0 sq feet on ground floor
Required Investments 10 lakhs to 30 lakhs
Number of employees 5-10
Expected returns Rs 75000 to Rs 200000

Path lab with Ct and MRI

Required space 2500 sq feet to 5000 sq feet on ground floor
Required Investments 1 Cr to 5 cr
Number of employees 10- 25
Expected returns Rs 3 Lalkhs to Rs 2o Lakhs
Contact us for more details , we will be Happy to Help
Thanks & Regards
StarMax Team